United Township

High School




Class Of 1970
Please share your news (anniversaries, loss of family members or classmates, new additions to your family, retirements, etc.) or your suggestions for Lunch Bunch events to: tjwatson@mchsi.com
---
Save the dates!
Block out the weekend of August 14-16, 2020 for our 50 year class reunion activities. For updates on the reunion, click on the 2020 Reunion link on the navigation bar.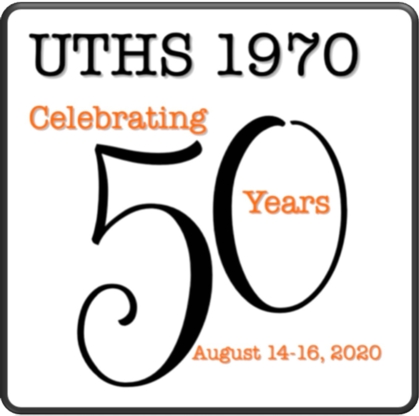 ---
Lunch Bunch
The next Lunch Bunch bathering will be held on Saturday, February 2 at noon at Los Agaves Mexican Grill, 5304 Avenue of the Cities, Moline. Hope you will join us!
---
Congratulations, Natalie!
Natalie Huber Frutiger retired from the US Postal Service after over 30 years of service. Enjoy your well-deserved retirement, Natalie!
---
With Sympathy
Our condolences to:
the family and friends of our classmate Jerry Myers. Jerry died on January 5, 2019.

Kathy Setser Stephens on the death of her sister (Vicki) on January 5, 2019.
---
---
Webmaster: Trudy Mills Watson