United Township

High School




Class Of 1970
Please share your news (anniversaries, loss of family members or classmates, new additions to your family, retirements, etc.) or your suggestions for Lunch Bunch events to: tjwatson@mchsi.com
---
Happy Holidays!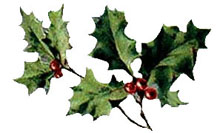 ---
Lunch Bunch
Meet at Frank's Pizza on Saturday, December 27th at noon. John Daley and others will be "home" and would love to see you there!
Lunch Bunch events are scheduled on the first Saturday of the month. Please join us and get reacquainted with your classmates before our 2015 reunion.
---
SAVE THE DATE:
Block out the entire weekend of August 14-16, 2015 for our 45 year reunion!
---
CONGRATULATIONS!
New Grandchildren:
Laura VandeGeest Burke on the arrival of her grandson, Sid born on October 3rd.
Karen McKinzie on the arrival of her third grandchild, Hadley Harmon Mahan on July 6th.
---
WITH SYMPATHY
Our condolences to the family and friends of our classmate:
Daniel McKeon who died on October 25, 2014.
Deborah Andrew Covault who died on September 29, 2014.
Our condolences go to:
Deb Davis Todd on the death of her mother-in-law on December 18, 2014.
Bill Hess and Gail Lamansky Hess on the death of Gail's father on December 11, 2014.
Linda Brokaw Raske on the death of her mother on November 20, 2014.
Luis Sierra on the death of his brother, G.G. (UT '67) on November 12 and G.G.'s wife, Sue, on November 18, 2014.
Sherry Webb Chelchowski on the death of her sister (Deborah Webb Kipp UTHS '68) on November 1, 2014.

Marlow Laud Groy on the death of her mother on October 20, 2014.
---
Webmaster: Trudy Mills Watson